Who we are:
Forge is a cohesive, connected team of unique, self-driven professionals.

We hire noteworthy talent – where personality matters just as much as experience. Forge staff are driven by individual curiosity in their subject matter and are personally fulfilled when their programs and clients flourish. We have been around long enough to know who's going to succeed for our clients – whether it is an articulate, creative analyst with curiosity to innovate, or an agency retiree filled with systemic knowledge and a continuing desire to support the mission.

We are comprised of Foreign Area Officers, Attachés, Mutual Defense Assistance Office Leads, retired military, Think Tank researchers, prior-military operational personnel, OCONUS trainers, industrial security experts, data scientists, foreign policy writers, and intel community analysts. Our SMEs have extensive experience in their distinct subject matter area. One in four are Veterans. Nearly half hold Master's Degrees.

We may be small, but we are mighty.
---
HOW WE MANAGE
Once we hire great people, we trust them. We give them the freedom to create, and a foundation to build upon. Our management mechanisms are independently evaluated by internationally recognized quality management bodies and tailored to ensure a high-quality, value-based outcome for each unique customer.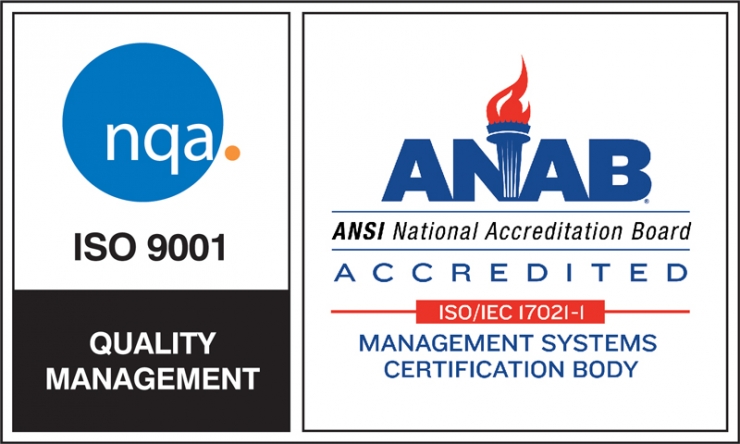 Our teams are supportive and compassionate, because we know we are more efficient and informed when working together. Individually, we are unique, deep-rooted members of our clients 'go-to' team. Together, we inspire one another to be better, we collaborate, and we execute.
WHO LEADS US
After nearly two decades in the DoD Consulting industry, Forge's owner and CEO founded Forge and sought a better way of doing business. She is ingrained in daily staff and client operations and committed to igniting every employee's potential, growing Forge in sustainable and exciting ways, and making lasting impacts on our clients and communities.

The Forge Leadership Team brings decades of experience providing management and IT consulting services to Federal and Commercial clients. While we advise on multi-million-dollar programs and serve as SMEs on multinational affairs, we also sit down and get to work. There aren't any egos here. And you can expect just as much from our leadership, as from our staff.

Our streamlined operations framework lets our leadership and practitioners focus on their clients – and lets our clients focus on their agency goals.
---
Where we play
Over 45 foreign countries supported.
We have permanent staff living and working internationally.